In the spring of 2007 we first saw a gypsy moth, Then we saw more. Then even more. We banded our trees with duct tape and sticky stuff and then with folded burlap strips. See control section. Over the next couple of months we collected and killed thousands of gypsy moths. We put them in jars and buckets, then we buried them in holes in the ground. See some exmples in the photos below.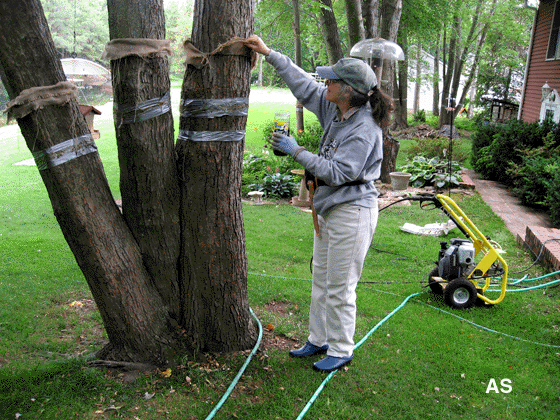 We made passes three times a day to collect the gypsy moths that hid under the burlap strips.
We put the gypsy moths we collected into bottles, lots of bottles.
We dumped the bottles of gypsy moths into buckets.
Close up of a bucket of gypsy moths, Ugh!, Disgusting.
We dug 3 foot holes and dumped the buckets of gypsy moths in the holes.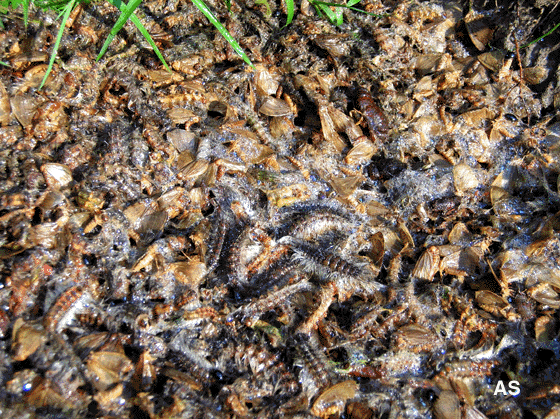 Close up of dead gypsy moths in hole. Ugh!, Disgusting.
---
We surely didn't get all the gypsy moths , but for each one we caught that was one less eating the leaves on our trees.